Winter Wonderettes by Roger Bean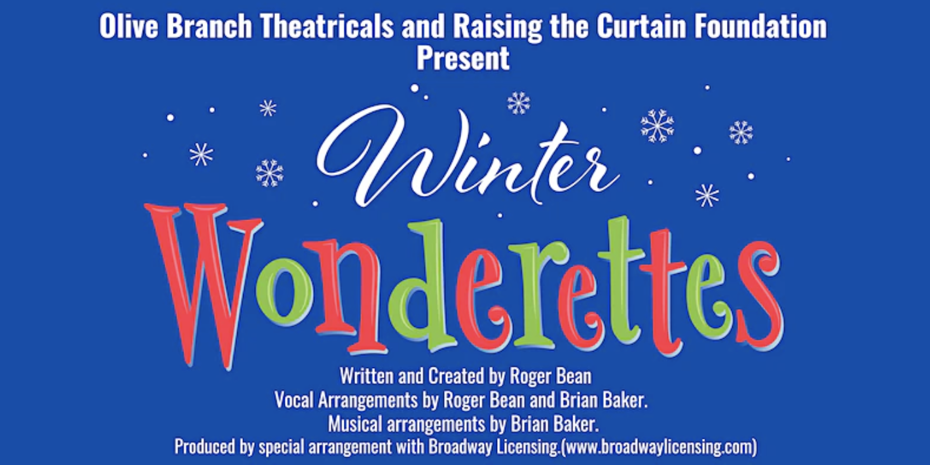 About This Event
The Wonderettes are back! This seasonal celebration finds the girls entertaining at the annual Harper's Hardware Holiday Party. When Santa turns up missing, the girls use their talent and creative ingenuity to save the holiday party! Featuring great '60s versions of holiday classics such as "Santa Claus Is Comin' to Town," "Jingle Bell Rock," "Run, Rudolph, Run," and "Winter Wonderland," the result is, of course, marvelous! This energetic and glittering holiday package is guaranteed to delight audiences of all ages.
Presented by Olive Branch Theatricals and Raising the Curtain Foundation, performances are November 18 - December 11, 2022.
Important note regarding parking: street parking is very limited.
Parking is available at:
Newhall Elementary Teacher's Parking Lot (entrance on 11th street off of Newhall Ave)
Old Town Newhall Library
Old Town Newhall Parking Structure 
Winter Wonderettes: Written and Created by Roger Bean. Vocal Arrangements by Roger Bean and Brian Baker. Musical arrangements by Brian Baker. Produced by special arrangement with Broadway Licensing.(www.broadwaylicensing.com)
Event Location
Newhall Family Theatre for the Performing Arts

24607 Walnut Street
Santa Clarita, CA 91321
About Olive Branch Theatricals
501c3 Arts Non-Profit in Santa Clarita
Olive Branch Theatricals is musical theatre and performing arts nonprofit in Santa Clarita. We believe in bringing the community together through the arts and are passionate about making theatre a welcoming, fun, and inclusive experience for everyone - from performers to audience members.
We are passionate about creating dynamic community programs designed provide new experiences and opportunities for theatre-goers and talent alike in SCV.