Our Curated List of Diversity-Friendly Plays
There are many ways to promote inclusive theater. As a theater company, one way to do this is to select plays that allow for a diverse cast. With this goal in mind, Theater Artist Monica Bowker has shared with us her list of recommended stage plays.
Because these plays remain ambiguous regarding characters' race and ethnicity, they give theater companies even more space to select a diverse cast. Although some of these dramas have been cast certain ways historically, the scripts and stories themselves are especially well-suited for inclusive casting.
Whether you choose to give a fresh voice to a 17th century drama, or you bring to life a more recent work, we recommend these plays as solid options for anyone looking to support more inclusive theater.
Our List of Inclusive Plays
The Rover - Aphra Behn 1677

The Balcony - Jean Genet 1957

Polaroid Stories - Naomi Iizuka 1997

Language of Angels - Naomi Iizuka 2000

The Language Archive - Julia Cho 2009

Machinal - Sophie Treadwell 1928

Trifles - Susan Glaspell 1916

Mnemonic - Complicite 1999

Tartuffe - Molière 1664

Ubu Roi - Alfred Jarry 1896

Endgame - Samuel Beckett 1957

Waiting for Godot - Samuel Beckett 1953

Venus in Fur - David Ives 2010

The Exonerated - Jessica Blank and Erik Jensen 2000

Enron - Lucy Prebble 2009

The Nether - Jennifer Haley 2013

Living Dead in Denmark - Qui Nguyen 2008

She Kills Monsters - Qui Nguyen 2011

Bloomsday - Steven Dietz 2015

Private Eyes - Steven Dietz 1996

Inventing Van Gogh - Steven Dietz 2004

Metamorphosis - Mary Zimmerman 1996

Argonautika - Mary Zimmerman 2006

Crave - Sarah Kane 1998

Blasted - Sarah Kane 1995

On the Verge - Eric Overmyer 1985

Twelve Ophelias - Caridad Svich 2004

1984 - Robert Icke 2013

The Valley of Astonishment - Peter Brook and Marie-Hélène Estienne 2014

Eurydice - Sarah Ruhl 2004

Dead Man's Cell Phone - Sarah Ruhl 2007

Hamletmachine - Heiner Müller 1977

Frankenstein - Nick Dear 2011

The Beaux Stratagem - George Farquhar 1707

The Cherry Orchard - Anton Checkhov 1904

The Pillowman - Martin McDonough 2003

An Empty Plate in the Cafe du Grand Boeuf - Micheal Hollinger 2000

Arcadia - Tom Stoppard 1993

Rosencrantz and Guildenstern are Dead - Tom Stoppard 1966

The House of Blue Leaves - John Guarre 1966

Mr. Marmalade - Noah Haidle 2004

Equas - Peter Shaffer 1973

Cowboy Mouth - Sam Shepard 1971

Life Sucks - Aaron Posner 2018

Stupid F****** Bird - Aaron Posner 2013

This Is Our Youth - Kenneth Lonergan 1996

Punk Rock - Simon Stephens 2009

Woyzeck - George Buchner 1913

Gruesome Playground Injuries - Rajiv Joseph 2012

The Lacy Project - Alena Smith 2017
We hope this list serves as a practical resource for theater companies and directors who are looking for ways to make theater more inclusive. Our goal is to help theater companies find plays—old and new—that provide the flexibility to produce a more diverse theater season.
About the Curator- Monica Bowker
Monica Bowker is a Theatre Artist with a primary focus in Lighting Design. Monica was born and raised in Southern California but she now considers Chico, California her home. She got her BA in Theatre Arts at California State University, Chico, and is currently working on her MFA in Lighting Design at Western Illinois University where she will graduate in May 2023. Monica has produced lighting designs for shows such as Living Dead in Denmark, Avenue Q, The Glass Menagerie, Measure for Measure, Bloomsday, and more. Once Monica has completed her MFA, she plans to teach theatre design at a collegiate level as well as start collaborating with fellow artists on a diversity-minded theatre production company.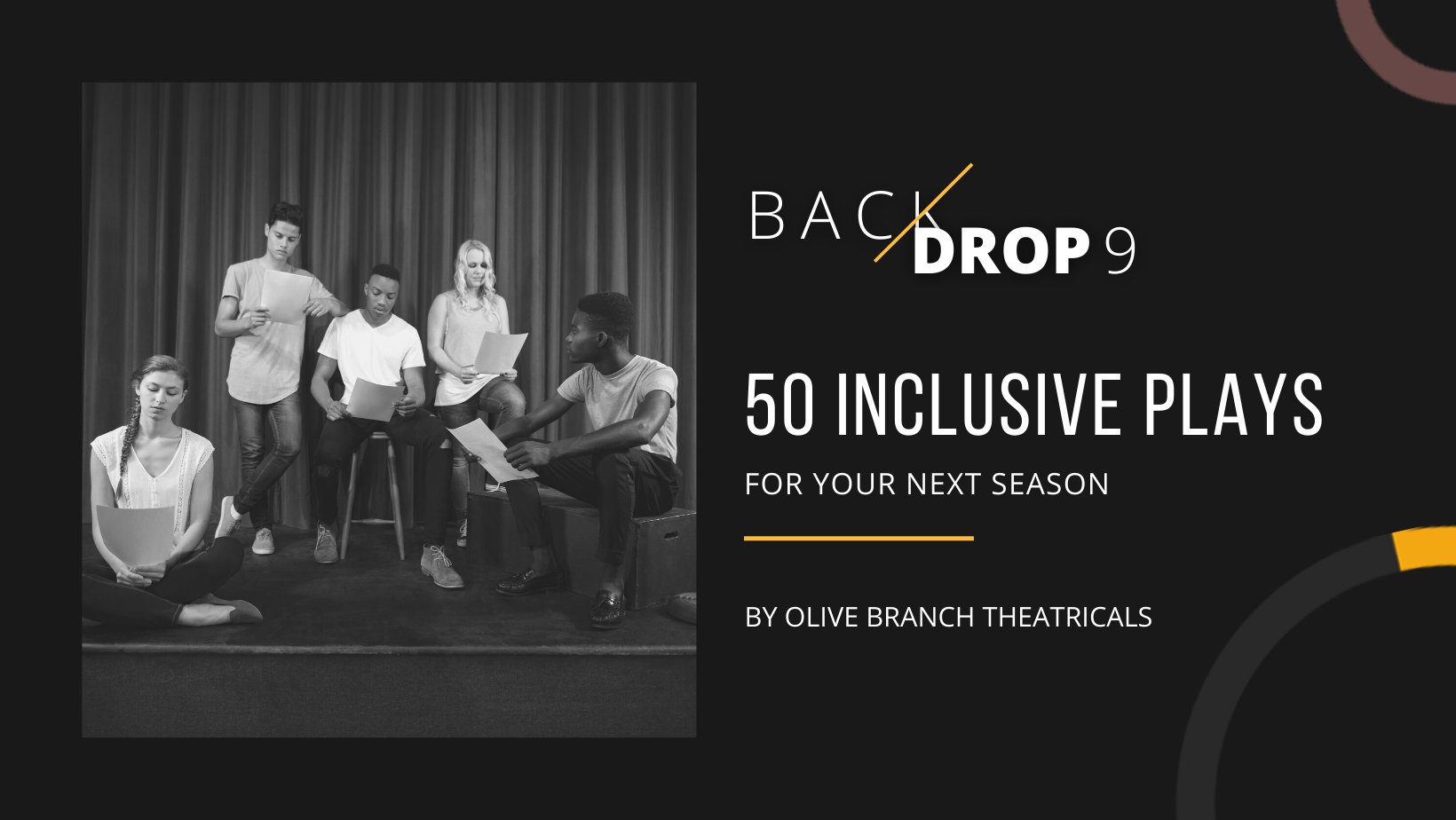 ​